The Texas Vision Zero Movement
Let's end traffic deaths in Texas
Texas leads the nation in traffic deaths. We can lead the nation in ending traffic deaths. Every day ten people die on our Texas streets and roads, each one a family tragedy.
People across the State are working to improve their communities and our transportation system to prevent these tragedies. The Texas Vision Zero movement seeks comprehensive systemic approaches to ending traffic deaths.
We don't want people dying or being seriously hurt in Texas while riding in trucks. We don't want people being hurt while walking or riding bikes. We want safe streets for all.
Farm&City and Central Texas Families for Safe Streets work closely together and with activists, organizations, elected officials, and public servants from across the state on solutions to save lives.
A major focus of the Texas Vision Zero movement is dealing with the deadly problem of speed, the most common factor in traffic deaths statewide. We have made mistakes in the design of our roadways and our cultural acceptance of dangerous behaviors, and these are things that we can fix, so that less families suffer in the future.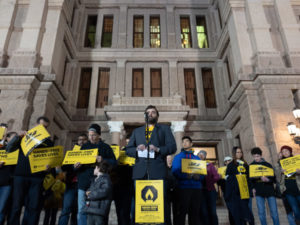 About Farm&City
Farm&City​is a 501c3 charitable nonprofit committed to high quality urban & rural human habitat in Texas in perpetuity. We are an incubator of ideas, builder of coalitions and paradigm shifters at the intersection of transportation, urban planning, sustainability and equity.
Vision Zero Texas​ is a project of Farm&City, which is committed to working with the state of Texas, TxDOT, counties, cities and MPOs to help enact laws and policies in Texas that will end traffic deaths in Texas by 2050 and reduce traffic deaths and serious injuries every year until we get to zero.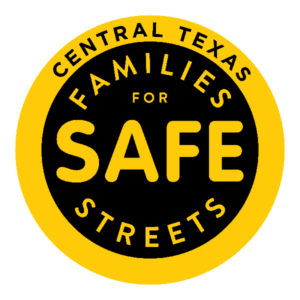 About CTFSS
Central Texas Families for Safe Streets (CTFSS) serves as a resource for individuals and families who have been affected through loss and suffering from traffic violence involving a motor vehicle. CTFSS's mission is to promote alternative and safe transportation options through policy and legislation, advocacy, community outreach and empowerment.
We seek social, policy, and environmental changes and rapid implementation of Vision Zero. CTFSS is a chapter inspired by Families for Safe Streets (FSS), New York's committee, and represents and operates in the counties of Central Texas.
About Vision Zero
Vision Zero​ is an international traffic safety movement designed to change laws, policies and attitudes about traffic violence. Cities, the Federal and State DOTs, and communities work together toward explicit goals to end traffic deaths and serious injuries.
The Texas Department of Transportation has adopted a Road to Zero goal to end traffic deaths statewide by 2050 and cut traffic deaths in half by 2035. Local governments in Texas have started to adopt their own Vision Zero goals, including the 5 largest cities, the largest county, one metropolitan planning organization, and other local governments across the state.
SlowYourRoll.org is a project of Farm&City – a 501c3 nonprofit dedicated to high quality urban and rural human habitat in Texas in perpetuity, and Central Texas Families for Safe Streets – an all volunteer coalition of victims and family members of victims of traffic violence, seeking to change the world so that other families do not have to suffer as they have.
Please contact [email protected] with any questions.